May 22, 2023
NEW Portal Domestic Updates
New Portal Domestic updates make it easier to upload domestic tariffs
Just in time for the summer moving season, PricePoint is excited to announce we've made some big improvements to Portal domestic to better accommodate US domestic mover's tariffs. Here are some of the improvements we've made to Portal's tariff features.
400N / Van Line Tariffs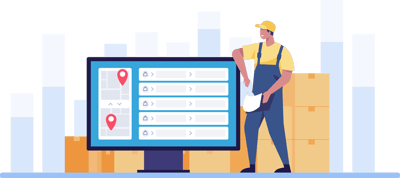 We now can receive any 400N-derivative tariff within PricePoint Portal domestic. Instead of requiring movers to use the "PricePoint Tariff," movers now have the option to create prices in Portal domestic by simply uploading their own tariff's typical 400N rate tables. They can also set multiple discounts for each audience or client on those base tariffs.
Like always, PricePoint Portal puts you in control of how you utilize your rates, who can see them, and how often you update them.
Key improvements
• Upload any 400-N derivative as a base tariff
• Add multiple 400-N tariffs (e.g., peak vs non-peak rates)
• Define custom prices for client(s) by selecting your base tariff and discount
• Create CONUS prices in minutes
• Update rates at any time with dynamic pricing
SFR+ Tariffs
In addition to simplifying van line tariff uploading, we've also added features to Single Factor tariffs with what we're calling SFR+. Movers can still use SFR tariffs to upload a basic rate table with their choice of weight and mileage breaks. But now, movers have the option to select their preferred unit of measure for their base table. Domestic tariffs can now include Metro Fees - specific additional costs based on a metro area. Movers can customize Metro Fees by metro area and specify when to apply them. Lastly, SFR+ tariffs can also receive other compulsory charges, so movers no longer have to recalculate the entire base tariff when prices change.
Key improvements
• Upload SFR tables quickly and easily
• Select preferred unit of measure for the base table (no longer restricted to only per cwt)
• Adjust minimums, weight, and mileage brackets
• Specify pricing with more expensive locations using Metro Fees
• Use Additional Charges to update prices without recalculating entire tariff
• Update rates at any time with dynamic pricing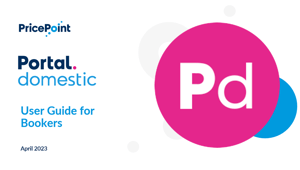 Make sure you're getting the most out of PricePoint Portal! Portal domestic users can learn more about how to add and update domestic tariffs in our Portal domestic user documentation.
We will continue to develop new features for PricePoint domestic to help you price the way you want and produce quotes in minutes. If you're interested in what we are working on next or want to provide us additional feedback, please contact us at hello@pricepointmoves.com.

Miranda Boettger
Miranda is the link between our customers and the technical team, making sure we build great products. Miranda comes to PricePoint after managing international pricing and agent networks at both UniGroup and Graebel.