Jul 5, 2021
Major Mover Upgrade: Audience Settings Gives You Control
By Edgar Arias
Audience settings in PricePoint gives you unprecedented control and a better way to strategically manage your rates.
We've heard you. Movers want privacy and improved control over their rates. Every mover needs confidence that the right rates are going to the right partners.
Enter audience settings. PricePoint's enhanced audience settings functionality gives you control, helps you manage your partner network, and reward your best customers with your best rates.
Agents can now refine audience settings at the tariff level, giving almost infinite flexibility to control settings by account, geography, or shipping lane. And as always, changes to audience settings happen in real time.
We know that pricing isn't one-size-fits-all. And while we believe in dynamic pricing, we also know that movers are obligated to some fixed rates contracts and RFPs. With audience settings, movers can set pricing to honor those terms while being strategic and responsive with their rates to other customers and move partners.
Who can see my pricing?
You decide. When movers are able to set their pricing to be aligned with each customer, new levels of control are possible. Audience settings gives you the flexibility to determine who has access to different pricing levels on specific accounts, locations, or shipping lanes. You are the administrator of your tariffs, and changes to access can be made anytime.
How are the settings determined?
Agents control their rates at the tariff level, and each tariff can have its own setting that controls who can see it. An agent can therefore have multiple different tariffs with multiple audiences for the same location.
How do I know which setting to choose?
We created two types of audiences to help streamline the process:
All: This audience does not have an editable membership. It is 100% open to anyone.
Geographic: The Geographic audience is a subset of "All." By default, Geographic settings block users in the agent's same country. By using the Geographical audience setting, an agent can easily block other potential competitors from seeing their rates.
How can I be more specific with my audience settings?
There are three sub-types of editable audiences: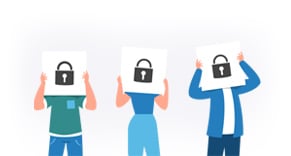 Restricted: Under Restricted audiences, you can designate a full list of users that can't view any of your rates. Everyone designated in this list will be blocked. The Restricted audience supersedes all other settings, meaning that even if other settings permit access, the Restricted setting will block it.
Selected: In this setting, the agent can select which specific members are part of this group from the Audiences page. Only those members will have access to the tariffs that use this audience setting.
Custom: Custom settings are created by PricePoint administrators upon request. They can be helpful when an agent wants to create new audience memberships (such as when they have special rates for select partners), as these settings allow agents to create new audiences from other Selected audiences. Agents can have as many Custom audiences as needed.
How often should an agent optimize their audience settings?
We recommend reviewing your audience settings every time you update your rates (usually 2-4 times per year). When reviewing your rates, evaluate the access levels, add new members, and confirm that partnerships that have expired have their access removed.
We think you'll find audience settings enables you to be more strategic with your pricing and improve your business. Want to know more about how the new audience settings can help you?
We'd love to help. For a consultation, reach out to us at
Happy pricing!



Edgar Arias
Determined, inspired, and hands-on, Edgar is focused on enabling movers and freight forwarders to leverage their strengths and partnerships in PricePoint. He brings logistics experience and international pricing knowledge to support our customers while driving process improvements.