Apr 25, 2018
Herbert's Experience
Last month marked my half year point with PricePoint. This may not seem that significant, but for me, it was a big step into a very exciting journey.
After spending many years in international operations and agent relations with a large U.S. van line, I became part of an unexpected restructuring. This subsequently caused me to have to reevaluate my options. It was scary to think about at first, but I knew that something exciting would follow.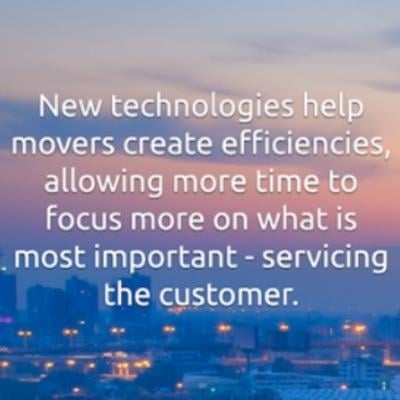 Going from a van line to PricePoint, a tech start-up company, was not as difficult as one may expect. Although I no longer had cubicle walls or the commotion of co-workers and ringing phones around me, I made the transition to a virtual workspace pretty easily. I was familiar with PricePoint prior to joining the company as I had seen a demonstration with my previous employer. Additionally, working on a pricing system for international household goods was comfortable to me as I collaborated with my previous IT team in designing and testing their internal pricing system.
I was most excited that I was able to stay within the moving industry. It felt good to be able to reconnect with many people that I had worked with in the past. Additionally, now I work with companies who were previously competitors and had not been able to work with in the past. The connections I have built is what I like best about the moving industry – it's always personal. Whether I was helping new coordinators understand the business or helping book new wins for agents, it's always about finding solutions on a personal level.
While I realize that this industry lives by its relationships, I believe that it needs to grow in other ways to work smarter and become more efficient. Many moving companies do not make full use of new technologies such virtual surveys, survey apps, pricing platforms, shipment tracking applications, or even web conferencing services. The amount of emails exchanged just to request and provide standard pricing is very inefficient. That extra time costs movers money as your customer waits. New technologies help movers create efficiencies, allowing more time to focus more on what is most important – servicing the customer.
"I am proud to be part of a company that creates products that helps movers."
From my conversations with movers, I've heard lots of feedback that we are using to make better products. We will be incorporating quality in our pricing model because we believe that the buyer should be able to easily balance quality and price when choosing a mover. We will be redesigning and rewriting the tariff management site to give movers more flexibility and simplicity in managing rates across different customers and locations. New pricing tools will result in enhancements in analysis, RFP automation and simplified tariff management.
I am proud to be part of a company that creates products that helps movers and am excited to share all of the tools we have to offer. I hope to see you at the next IAM meeting, or if you would like to talk before then, send me an email and let's talk. I hope you have a great start to peak season.

Herbert Lorenz
PricePoint's former Operations Manager, Herbert, now works at Unigroup. While at PricePoint, his primary responsibilities were to manage the needs of our clients including tariffs, training, technology assistance, billing and reporting.